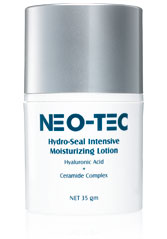 Description:
Combining hyaluronic acid with ceramides and oligo-saccharide complex, this product works as a multifunctional skin moisturizer, with both of binding and retaining moisture for extended duration. Also highly effective in restoring the skin barrier function and natural moisturizing factor to protect skin, improves skin texture with constant use.
Hyaluronic acid is well known for its powerful water absorbing ability. It is used in wide range of hydration products. While for some extra dry skin or under circumstance of extremely low humidity, it is equivalently important that skin maintains a strengthened water retaining ability. Supplying substances like ceramides and compounds of poly-sugar are helpful for this purpose; in fact such substances are exactly the constituting material of skin defending barrier.
Besides these, the addition of multiple antioxidants for combating various ROS (Reactive Oxygen Species) is notable for the protection of skin texture, especially in long term consideration. The formulation of this lotion includes several botanical extracts, and mixed in accurate balance to deliver effectiveness with high skin affinity.
This product is prepared for those who need more-than-usual hydration. It could be in the condition of low humidity, the skin type prone to constantly dry, weak or aged skin which is always lacking in skin lipids. If needed, it can be applied over hyaluronan gel product for optimal effect.
Ingredients:
Hyaluronic Acid + Ceramide Complex